Losing your Virginity BDSM-style
You've always entertained thoughts that were more exciting and darker than those of your girlfriends. When they put up posters of popular boy bands, you wanted to put up wholly different posters. But maybe you didn't. Others didn't share your fantasies, and you were afraid of what they might think. Your thoughts about your first time are not filled with a romantic moment with an unexperienced teen. You are fascinated by being taken. In your fantasy you are tied down on a bed, while an older man takes your virginity (against your will). Very exciting. And you can experience it if you want.
Losing virginity to an escort
Since a while now, it's possible for men to lose their virginity to an escort or sex worker. An experience female escort gently lets the virgin experience his first time. She has seen and done it all. She knows how to comfort him, and how she can make it exciting for him. Because she has experience so much already, the tension is a lot less.
Losing virginity as a woman
The above option is not so available for women. Especially if you have a darker take on things. But it's possible now. I offer the option to have your first time the way you want it to be. As dark as you want it to be. We'll discuss what's the best scenario for you. Do you want to be forced? Or do you rather want to be tied down, and then lose your virginity as a woman when you are completely defenseless? You have the option to determine your faith completely.
Anal virgin
Maybe you have lost your regular virginity, but you really want to experience anal sex as well. That's quite a big step if you've never done it before. Maybe that's not something your current partner can or wants to do for you. Not all boys or men are into anal sex. And maybe you want to experience a more rough form of anal sex as a first time. Not the soft and tender tries of an unexperienced man, but the targeted breaking in according to your own fantasy.
Why an SM master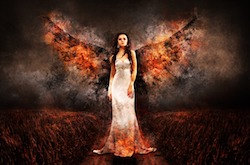 Why choose somebody like me? The big advantage is the experience an SM master brings with him. I'm experienced in slowly preparing and building up to the special moment when needed. Something that's often a request at losing anal virginity. I'm also capable of creating peace of mind, for instance using ropes, blindfolds and toys. The darker side, including punishment, forcing and humiliation are very natural to me.
Age requirement for losing virginity
You have to be considered (sexually) of age. Of course all my standard rules and limits apply.