Possibilities
I offer a lot of different option. Here I present a number of the standard options that I've offered in the past. Custom requests are also possible. If you let me know what you are looking for, we can see how we can fullfil that request.
Of course, it needs to fit in my planning. At the start of a session we will discuss all relevant rules and limits that will be in place.
Without prior request, all meetings are without sexual intimacy. Any and all intimacies are performed in a safe way.
Kinky Exploration
Are you interested in (part of) BSDM, but you don't have any experience yet? Are you still a virgin, or do you lack an experienced partner to experiment with? In the Kinky Exploration we take the time to let you experience different aspects of BDSM. It will show you which parts of BDSM you prefer and where some of your limits might be.
Blindfold experience
A kinky experience with a twist. From start to the finish of this date, you will be blindfolded. Even before I enter the space. You will therefore not see me or anything that I will be preparing for you. With your visual senses limited, your other senses will pick more than ever. Anticipation of the unknown makes this a very exciting experience.
Regular BDSM Session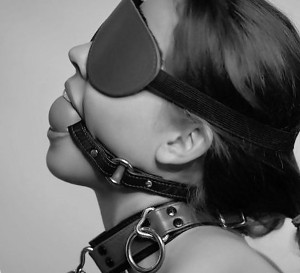 You already know what your interests are, and you are able to answer a detailed questionnaire for me. During our date I'll design a sessions that's tailored to your wishes and limits. We'll discuss applicable rules for the BDSM session. No session is ever the same. Everything will be based on what happens during the session itself and your indicated wishes.
Chaperone to a kinky event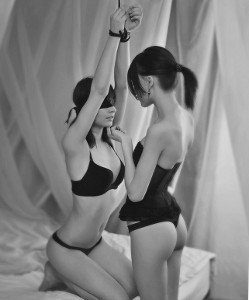 Do you really want to go to a kinky party, a Level-2 event, or something similar, but you don't have a partner to take you? On request, I'm available to be your Dom or Master at such an event.
Rope bunny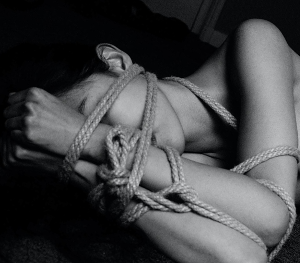 You want to experience being the subject in a bondage session, but you have nobody that is experienced with bondage ropes. Or you have specific binding wishes you want to experiment with. As a Rope Bunny you are the subject of a bondage session. You will be subjected to multiple positions during this game between you, me, the ropes, and other aids.
Kajira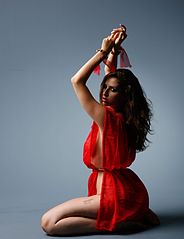 Are you already trained as a kajira, or do you want to start your training? As a master I have extensive experience in training and owning Kajirae. That means we can start all the way at the beginning, when you get captured by one of the Gorean masters. Or I can adopt you as an experience kajira.
Specific roleplays / scenarios / scenes
Submissive imaginations can run wild. So there is a wide array of specific role play scenarios that are possible to entertain your submissive side. These can vary between soft and very exhausting sessions. A small sample of available kinky role play scenarios:
Professor / Student. You didn't do well in your final test. You need a higher score to still earn your diploma. You are really desperate and you ask your professor if there is anything you can do to raise your final grade. Are you really willing to do anything?

Father / Babysitter. You haven't abided by the house rules when babysitting and having the responsibility for the house. The mother already went to bed, but the father is planning to punish you for your bratty behaviour.

Interrogation. You've infiltrated a criminal organization as a secret agent. The infamous and ruthless crime lord suspects you are a rat and captured you. How much pain can you handle, before you have to divulge your secret?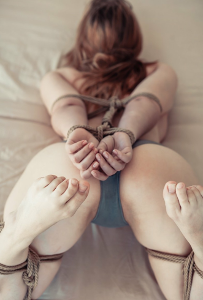 Drunk on a business trip (the so-called rape fantasy). After a pleasant business dinner, you had a little too much to drink. Your boss, who has always had a thing for you, offers to guide you to your hotel room. He asks to have a final night cap in your room. You say no, but he doesn't take no for an answer. He pushes you inside and takes advantage of you against your will. (More examples of rape fantasies)
Do you have your own fantasy for a role playing session or a scene? Let me know and we'll look at the possibilities.
Remote Dom
You don't have the time or opportunity to actually leave the door at the moment, but you do need that submissive vibe. Maybe the 'Remote Dom' is an option for you then. We'll keep in touch over Whatsapp, and you will receive kinky assignments to perform and kinky rules to abide to. This can be scaled from soft to very hardcore, depending on your personal wishes.
Live-in Day / Live-in Weekend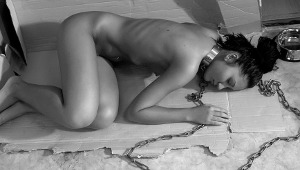 You already know really well what you want. You want an exclusive session. Not for an hour, but for a whole day, or even a full weekend under my authority. While wearing your collar, you only have one purpose: to serve! This is a unique experience that you will never ever forget.
Contact me
Do you know what you want to experience? Contact me now!
Not yet convinced? You can always check my reviews!